Team:
Thomas Frederichs,
Tilo von Dobeneck

Room:
University of Bremen, GEO Building, Room 0100


System:
We possess four portable GEM GSM-19 Overhauser magnetometers/gradiometers for spatial mapping of the total intensity and (vertical) gradient of the magnetic field. Three of our instruments are equipped with integrated GPS receivers. All have two omnidirectional sensors (i.e. no dead zones) and fast sampling rates of up to 5 Hz.

The GSM-19 units can be deployed in mobile (rover, fish) and stationary (base station, overvatory) mode and are particularly suited for small (1-100 m) and medium (100 m -10 km) scale terrestrial applications, for example to map magnetically contrasting rocks (e.g. volcanics, ores) and structures (e.g. pipelines, ammunition, foundations, graves) under soil and sediment cover.

Technical specifications:
Sensitivity: 0.022 nT @ 1 Hz, (0.015 nT option)
Resolution: 0.01 nT
Absolute Accuracy: +/- 0.1 nT
Dynamic Range: 20,000 to 120,000 nT
Gradient Tolerance: Over 10,000 nT/m
Sampling Intervals: 60+, 5, 3, 2, 1, 0.5, 0.2 sec
Operating Temperature: -55°C to +50°C


von Dobeneck T., Müller M., Bosbach B., Klügel A.
(2020)
Ground magnetic surveying and susceptibility mapping across weathered basalt dikes reveal soil creep and pedoturbation


Frontiers in Earth Science

,

8:592986.




doi: 10.3389/feart.2020.592986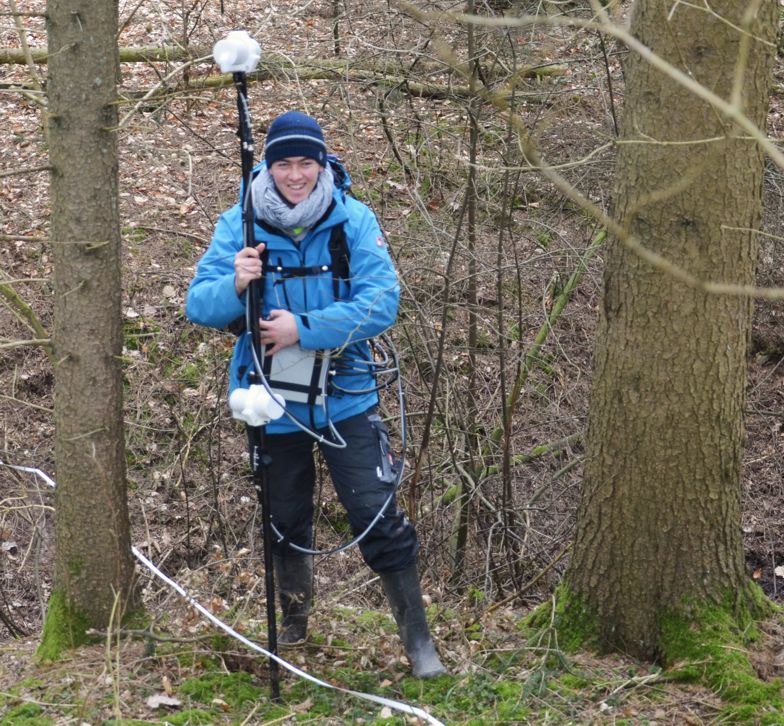 GEM GSM-19GW Portable Overhauser Gradiometer


GSM 19 Brochure
pdf-File (9.05 MB)


Overhauser principle
pdf-File (5.17 MB)